a part of the SEMA Battle of the Builders
Daniel Dent won the Young Guns competition at the DuQuoin, IL Street Machine Nationals just weeks ago. Part of Dent's prize is an expense-paid trip to the 2018 SEMA Show in Las Vegas this November to compete against other young builders in the national Battle of the Builders competition.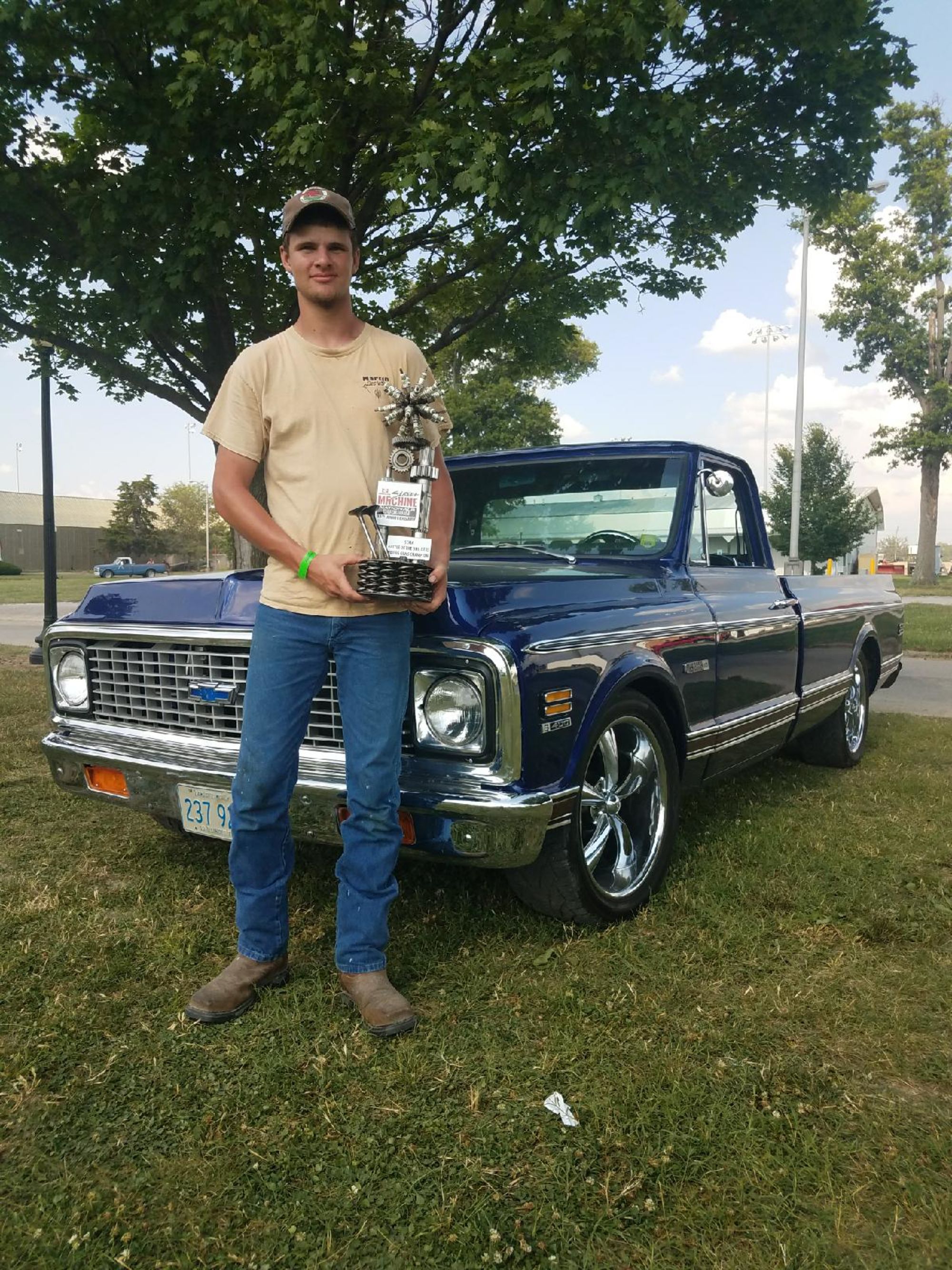 DANIEL DENT
AGE
20 years old
HOMETOWN
Bonnie, IL
VEHICLE
1972 Chevy C-10
PROFESSION
Mechanical Engineering Student, Autobody & Metal Worker, Restorations
FOLLOW
Instagram @97dent | Snapchat @double.d20
Q&A with Daniel Dent
Q: How long have you owned the vehicle?
A: My father and I have owned this vehicle for almost 7 years now. I have been coming to the DuQuoin show since 2013.
Q: What is special about this build for you?
A: The truck is special to me because it is the first build I've ever done!
Q: Tell us about the build.
A: The original 1972 Chevy C-10 we purchased was orange and white with factory air power steering power brakes. After a few weeks, the truck had new wheels and tires and a new classic performance lowering spring kit installed.
When I was 14, my dad began teaching me bodywork on the truck. He let me learn the hard way - by messing up and having to fix my own mistakes - but I learned quickly and began figuring out how to fix any of the truck's bodywork problems.
Once I had the rust fixed and the truck almost ready for paint, I had the wild hair that I needed to pull apart a different truck for the tuned port injection motor instead of the LS1 that was sitting on the stand ready to go in the truck. Although dad was not happy that I sacrificed his truck to make mine better, he allowed it.
After I had the truck mechanically in line, it was time for me to turn the original orange and white truck into the deep impact blue that it is today. Being excited and nervous at the same time, my first paint job ever turned out absolutely horrible. But as before, dad let me teach myself what not to do and I sanded the truck back down. It took me three tries, but luckily, the third time was the charm and the paint job turned out beautiful.
After the truck was painted, everything else seemed to just fall into place with minimal problems - until (I thought) the truck was finished. Once I started driving it, I realized that maybe the bulletproof motor wasn't such a good idea. After blowing up four 700r4 transmissions, I knew I had to do something different.
I decided I needed to change the style of the transmission all together. The next candidate was a turbo 400 that I ended up pulling out of an RV we had sitting at the back of the property. After a few days of modifications, I was able to convert the RV transmission into something I could use for this truck and hold up to the power the motor is putting out. Up to this point, it felt like I was working on the truck way more than I was driving it, but I think I have finally worked all the bugs out and can jump in and drive anywhere without any problems.
Q: What's your motivation?
A: My main motivation for everything that I do is a phrase my dad told me when I was a kid: "No matter what, can't is not a word and you can do anything as long as you put your mind to it."